Sarah Avery
Completed 12/6/2021, Reviewed 12/6/2021
4 stars
I loved this book. It's basically an urban fantasy, or being set in coastal New Jersey, a suburban fantasy. It's three novellas about the members of a coven, named after the rugosa rose bush that grows wild along the sand dunes on the beach. Avery has a way of writing to make the stories fun, interesting, and personal. Each story is told from a different member's perspective and deals with human and supernatural issues. It won the Mythopoeic Award in 2015.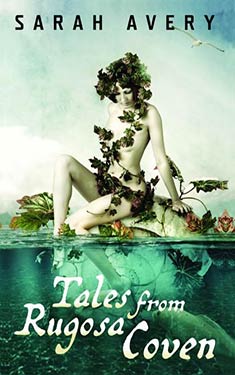 The first story is "Closing Arguments" and is by far my favorite. Bob is a personal injury lawyer and part of the coven. However, he is married to a Methodist and has three kids. Bob's parents die simultaneously in a Target, leaving him three quarters of their estate and his sister Sophie one quarter. In their will, they asked that Bob burn down their generations-old mansion with all their horded stuff. The parents leave supernatural sticky notes all over the place urging Bob to follow their wishes or they will suffer consequences in the afterlife.
Next comes "And Ria's from Virgo". Ria is an astrologer and fortune teller with a secret. She's OCD and is finally trying to get help. She tries to find a therapist amidst various crises within and without the coven. One member of the coven, Jane, is being battered by her alcoholic husband. An old flame shows up looking for a divination to locate the Jersey Devil. And a mysterious financial advisor is seeking guidance about going to the FBI about something. Through all this, she is trying to save money to buy the store where she reads the future, and keep her relationships within the coven from imploding.
Lastly, "Atlantis Cranks Need Not Apply" features Jane who lives with Sophie in the beach cottage she inherited from her parents in the first story. Jane's dangerous alcoholic husband keeps trying to get her to come back, stalking her and stealing their garbage. But the issue she has the hardest time with is that Sophie has fallen in love with a gilled man who washed up on the beach one night.
I really liked all the characters of the coven: Bob, Sophie, Ria, Jane, as well as Amber and Sebastian. Each character has distinct personalities and definite quirks. For example, Bob is juggling his own beliefs with his wife's. He's quick to anger and defensive of his sister and his own family. Ria, of course, is a long character study as she deals with her OCD. She's also the witchy one of the coven, wearing black, lots of silver jewelry, and constantly burning of incense. Jane is a skeptic and very resentful. She and Ria have an ongoing feud that doesn't ever seem to heal.
The stories are told mostly through the dialogue rather than long prose and exposition. The pacing is good, except maybe in Ria's story which has a lot of inner dialogue describing what she's doing compulsively. That part seems a little slow at times as that is the longest story of the three. But it wraps up in a wonderfully surprising way.
The stories were published in reverse order, although the timeline is in the printed order. I think that's why I liked "Closing Arguments" best. I think it's the best written of the three stories. But really, all three are pretty satisfying.
I give this book four stars out of five. It's no literary masterpiece, but it's a highly enjoyable collection of tales where supernatural things do happen despite the coven's motley beliefs. At the end, I wished there were more stories, because Avery tells them well. She's blends myth with a contemporary setting in ways that's even surprising to the coven. I believe Avery has only written short fiction since this book, but I'd read those stories if she came out with another collection, Rugosa based or otherwise.