Completed 12/23/2016 Reviewed 12/28/2016
SPOILER ALERT: This book is a direct sequel, so be forewarned that the summary by definition is a spoiler to its predecessors.
My usual experience with trilogies is that the second book is weaker than the first, and the third book is better than the second because it contains the climax. Well, I was proven wrong with this book. While the second book was a tad weaker than the first, I felt that the third book was much weaker than the second. It seemed pointless. Maybe I shouldn't have read it right after the second book. I can't say for sure if that made a difference. But while reading it, I just wanted it to end.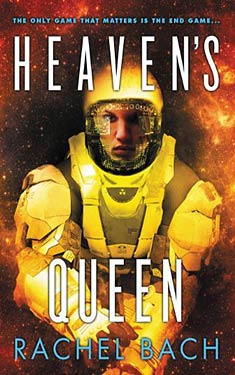 Devi and Rupert show up nearly a year after the end of the second book because of time dilation in hyperspace. They were thought to be dead. But once they're found to still be alive, they are wanted by everyone. Devi has the virus that can stop the phantoms, but the virus wreaks havoc for everyone else, and eventually will kill Devi. So everyone is trying to stop her. And Rupert is wanted as a renegade for helping her.
But now they are totally in love. And the first major conflict occurs when her former lover Anthony shows up to bring her in. Devi chooses Rupert over Anthony and the chase begins. Now, I like a good romance, but so much of the rest of the book seemed to wallow in Devi's love for Rupert. Every action she took was some sort of reinforcement of her love for him. It got tedious.
I also found that the action became too formulaic, and I became bored with it. It ran at such a high pace for too long. It's like when something begins as a ten out of ten in intensity, it's hard to maintain that. You have to keep upping the game to maintain that intensity. And it just wasn't upped enough for me. I got to the point where I could predict when the next action sequence was going to take place within a few paragraphs.
The bright spot of the book was the conclusion of how Devi wanted to save the universe from the phantoms. That part was good, but it was smothered by the love and the action.
I'm going to give the book only two stars because it was so disappointing for me. The first book is amazing. It's well worth reading. The second book is very good. It still had me in its grasp. But this third book couldn't hold it together until the end. Maybe I should have separated my reading of it from the second book by a different book or two. It might have made a big difference in my reception of the action, the romance, and most importantly, the book as a whole.