Lewis Shiner
Completed 4/2/2022, Reviewed 4/2/2022
3 stars
This book took me a long time to read. It was good, but just not terribly engaging. It's about a guy who travels in time to try to get famously unfinished albums recorded. His personal problems are mixed in with that plot. I found the time travel to be really interesting, but the life story narrative was rather ho hum. The interactions with the artists were based on interviews, biography, autobiography, and some speculation and created very well-developed characters. This book won the 1994 World Fantasy Award.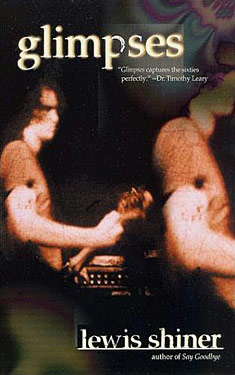 Ray repairs stereos in 1989. He lives with his wife Elizabeth. Their relationship is not the best. One day, he begins to hear recording sessions of famous recording artists that never took place. As he hears the songs play out, they get recorded on his tape deck. He connects with a record company that puts out reissues and compilations and they put out his first recording, of the Beatles, as a bootleg. It sells like mad. He begins work on other artists and before he knows it, he's back in time trying to get them to record their final works before they self-destruct. The artists are Jim Morrison, Brian Wilson, and Jimi Hendrix. In the meantime, his relationship with his wife deteriorates, he can't reconcile his relationship with his recently deceased father, and he begins to fall in love with a woman who was present at his father's death.
The narration is first person by Ray who is shut off from his feelings. This may be why I had trouble engaging with the book. There weren't many feelings. The book just felt cold. The only time Ray is close to fully engaged is when he is working with the recording artists to get their music recorded. The rest of the time, he tries to get to the bottom of his problematic relationships with Elizabeth and his dad, but always with one foot in the numb zone. He starts to open up when he meets Lori, the partner of man who runs a diving expedition in Cozumel where his father died while on a dive. But Lori has her own problems and their interaction is split between passion and hesitancy. In the end, this made the book feel like pop best seller about a dysfunctional man who is saved by love.
Fortunately, the book is interspersed with three intense episodes of time travel to the '60s to meet with Morrison, Wilson, and Hendrix. I particularly liked the episode with Brian Wilson who is coming off the success of the "Pet Sounds" album and trying to make the experimental "Smile" album. Interestingly, ten years after this book was published, Wilson created a concert version of his original concept and in 2011 released an actual album called "Smile" which was well-received, though he claimed it differed greatly from his original vision.
Based on the synopsis on the internet, I thought I would have liked this book more. But the synopsis was more engaging than the book itself. I give the book three stars out of five. Maybe under different circumstances, I would have enjoyed the book more. I read this book in the middle of buying a house, which has been pretty stressful. Normally, I would have found solace in a book, but here, I kept finding excuses not to read it. It's not a bad book, just not that great.