There's a new challenge for 2014 on the World Without Ends site.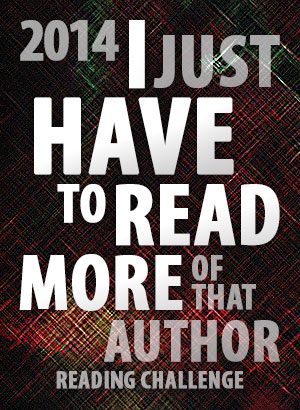 It's the "Roll Your Own Challenge". It lets you create a challenge of your own and/or join a challenge created by another member. I've created my own. It's called the

2014 I Just HAVE To Read More Of That Author Challenge. Read 12 books by authors you've read once before and thought "I just HAVE to read more of that Author".

If you want to participate in my challenge, read more about it on my challenge page and then join WWEnd and sign up for it. Join me in the fun!